Information
Hypotheses
H
0
:
Model Fits: Equal survival distributions
Test statistic

χ² distribution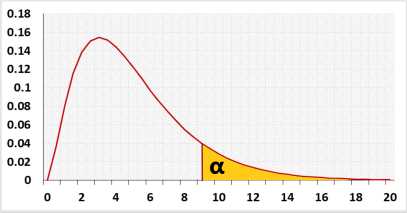 Target: Check if the statistical model fits the observations.
The test uses Chi-square distribution.
The log-rank test model assumes the events per subject distributes evenly between the groups. The expected number of events is calculated per each time value.
Example with two groups A and B.
Expected value = n
A
(d
A
+ d
B
)/(n
A
+ n
B
)
The page was created per Anna P request.